KÜNSTLERVEREIN WALKMÜHLE

Ausstellung »Die Energie des Lichts«
Exhibition »The Energy of Light«

–> Ausstellungs-Webseite | Exhibition website (English)





Künstlerinformation / Artist information (translation below)



Andreas Bausch

www.andreasbausch.de
»Ra«, 2017-2020

Öl, Acryl und Spray auf Papier, 180 x 152 cm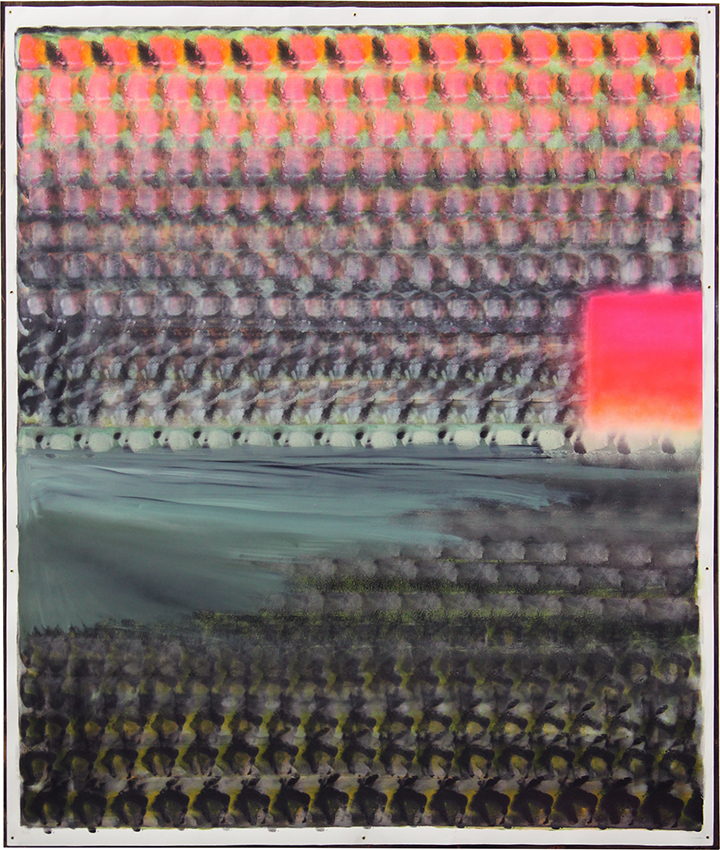 In der Werkgruppe »Ra« beschäftigt mich die malerische Umsetzung des Übergangs von Tag und Nacht. An der Horizontlinie taucht die Sonne auf und wieder ab. In der abstrakten Gestimmtheit dieses Moments verlieren sich alle Formen und werden neu gestaltet. Wie eingegossen in die Bildecke hockt die Sonne an der Horizontlinie und lehnt zugleich am vertikalen Bildrand. Die autarke Bildfindung formt dieses leuchtende Wesen geometrisch um vom Kreis zum Rechteck. Es überstrahlt mit strenger Konsequenz den gesamten Bildraum. Die Energie des Lichts dringt in alle Bestandteile des Bildes und bringt sie in Bewegung. Es geht ein Strömen von dieser Quelle aus, die unendlich scheint ...
Text: Andreas Bausch.
In the work group "Ra" I am concerned with the painterly realisation of the transition from day to night. At the horizon line, the sun rises and then sets again. In the abstract mood of this moment, all forms are lost and reshaped. As if poured into the corner of the picture, the sun squats on the horizon line and at the same time leans against the vertical edge of the picture. The self-sufficient pictorial invention geometrically reshapes this luminous being from a circle to a rectangle. It outshines the entire picture space with strict consistency. The energy of the light penetrates all the components of the picture and sets them in motion. A flow emanates from this source, which seems infinite ...
Text: Andreas Bausch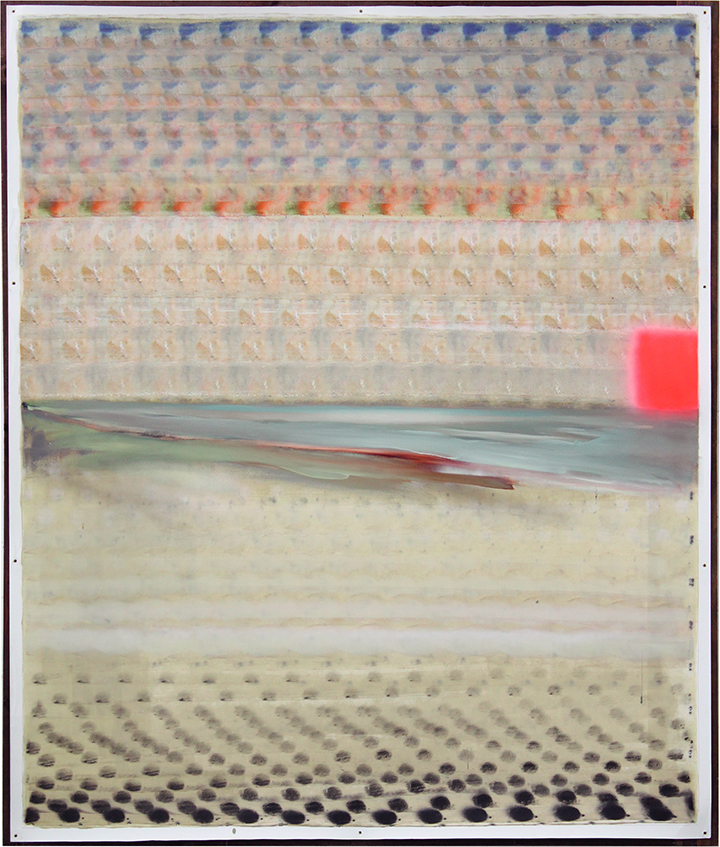 »Ra«, 2017-2020

Öl, Acryl und Spray auf Papier, 180 x 152 cm




»Ra«, 2017-2020

Öl, Acryl und Spray auf Papier, 180 x 152 cm






© Künstlerverein Walkmühle e.V.